The best-performing designs were a mask constructed of two layers of high-quality, heavyweight "quilter's cotton"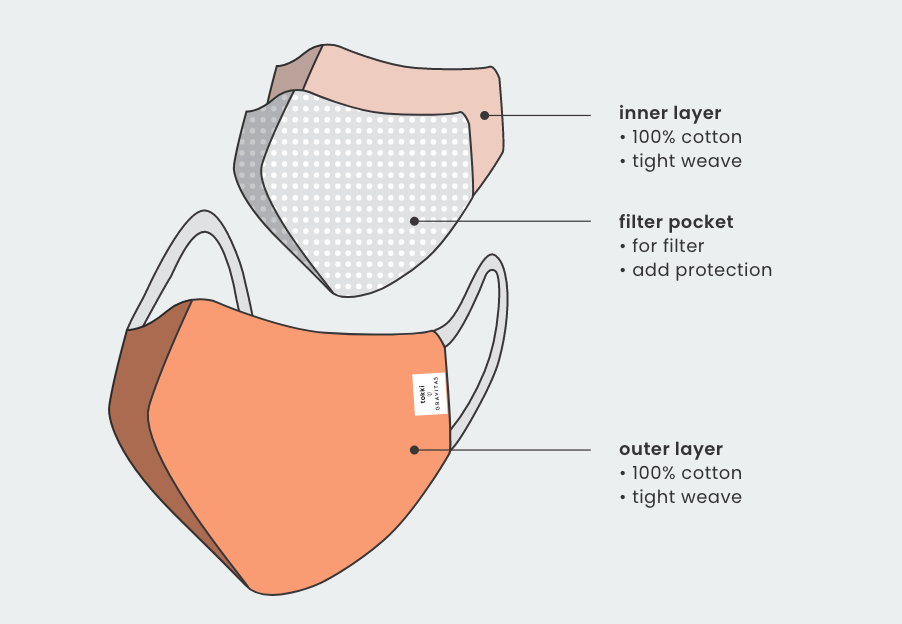 Want to Make a Filter to Add to Your Face Mask?
Adding a filter to your face mask may offer extra protection. HEPA filters, or a layer of silk or chiffon next to our quilter's cotton can help reduce the number of particles that can pass through. To make your own filter, download this filter pattern PDF.

NBC's The Today Show Put Our Masks to the Test
We Are In This Together
Choosing to wear a face mask shows your care for the health of others. Please share your face mask and beautiful smile beneath by tagging @tokkigifting and @gravitasnewyork